California Car Accident Personal Injury Lawyers
Experiencing a car accident can be daunting. Beyond the immediate shock and painful injuries, there's also the maze of insurance claims, potential legal confrontations, and the pursuit of rightful compensation. At Braff Injury Law, located in the bustling communities of Rocklin, Union City, Porterville and Mission Viejo, our car accident personal injury lawyers are committed to streamlining this journey for you.
For anyone affected by a car accident, this can be one of the most traumatic experiences they will ever suffer. Unfortunately, far too many people experience life-changing injuries (or even fatal results) as a result when another person's reckless behavior is the cause of the accident.
Every accident comes with its own unique set of challenges, and each victim has a distinct story. We recognize this, so our approach is tailored to ensure every client feels heard and represented. With mounting medical bills, lost wages or emotional distress, you shouldn't have to face this all alone. Choosing Braff Injury Law means having an unwavering ally, ready to secure the full justice and compensation you deserve.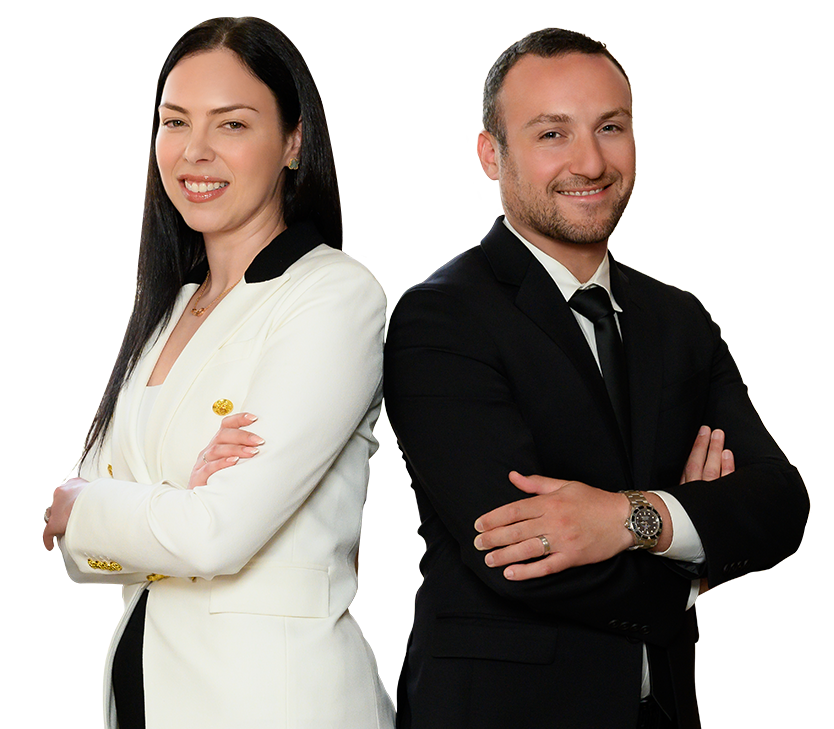 Car Accident Lawyers in Rocklin, Union City, Porterville and Mission Viejo
Car accidents happen anywhere, but in bustling areas like Porterville, with its scenic and often busy streets, or Rocklin, known for its rich history and growing communities, the potential for car accidents increases. Whether you're driving past the serene Oso Viejo Community Park in Mission Viejo, or navigating the vibrant neighborhoods of Union City, mishaps on the road can catch anyone off guard. At such times, you need reliable representation that understands all the local nuances of each city.

At Braff Injury Law, our team of car accident personal injury lawyers has consistently been at the forefront in serving the communities of Porterville, Rocklin, Mission Viejo and Union City. Our extensive experience in these locales ensures we're not just well-versed in the law, but also in the intricacies and specific challenges which arise in each city. Our dedication truly extends beyond the courtroom; we pride ourselves on understanding the heartbeat of each of these communities, making our legal advice and representation both tailored and precise.

Being a victim in a car accident can be overwhelming, and navigating the path to justice requires more than just legal expertise – it demands a deep understanding of the places our clients call "home". With our car accident personal injury lawyers by your side, you're not just getting legal professionals; you're partnering with knowledgeable advocates who understand the very fabric of Porterville, Rocklin, Mission Viejo and Union City. So let us champion your cause and guide you toward the full compensation and peace of mind you deserve.
Free Car Accident Consultation
Why Pursue the Other Driver's Insurance Company?
Our Rocklin, Mission Viejo, Porterville and Union City skilled injury lawyers understand the lasting impacts of physical, emotional, and financial stress that an accident can have on an injury victim (and his or her family).
When another's negligence or careless actions cause your injuries, you should hire an experienced personal injury lawyer to fight for your case. Braff Injury Law is available 24/7 to address all your legal questions. Get a no-strings-attached free case consultation immediately.
How is a valid car accident claim established?
Establishing whether you have a valid claim can be complex, since every case is unique. This is where hiring an experienced personal injury law firm is very important. By providing a free initial consultation, our car accident personal injury lawyers at Braff Injury Law evaluate all the details of your accident, helping you understand the validity of your claim. Dealing with these circumstances alone can be daunting (and usually less effective). With our local presence and expertise, we can quickly assess your claim and guide you on the best path forward.

To successfully stand up for your rights, hire Braff's personal injury lawyers with considerable trial experience, a formidable reputation, and the financial resources to fully investigate and develop your case to obtain the maximum compensation.
What compensation can be expected after a car accident?
Compensation from a car accident varies, since every case is unique. It ranges from covering medical expenses to lost earnings, and pain and suffering. It's essential not to estimate this amount on your own, or to rely solely on insurance companies. Our personal injury lawyers at Braff Injury Law Firm help identify and maximize your rightful compensation. By not going it alone, and leveraging the vast experience of our law firm, you'll remain well-informed and supported throughout your claim
How will medical bills be paid while the case is ongoing?
This is a concern many victims share. While your case is ongoing, medical bills don't wait. Often, health insurance or auto insurance (in certain circumstances) will cover initial expenses. But hiring a dedicated personal injury law firm like Braff Injury Law is essential: it ensures a streamlined process, offering guidance on managing these bills. Remember, with our free initial consultation, you're not in this alone. Our car accident personal injury lawyers understand all the nuances of these situations. We work on a contingency fee basis, meaning we don't get paid unless you do. We are always available 24/7 to discuss your case for FREE, and emphasize the importance of not facing such challenges by yourself. Reach out, fill out our online form, or give us a call. Our local presence ensures we're always within reach.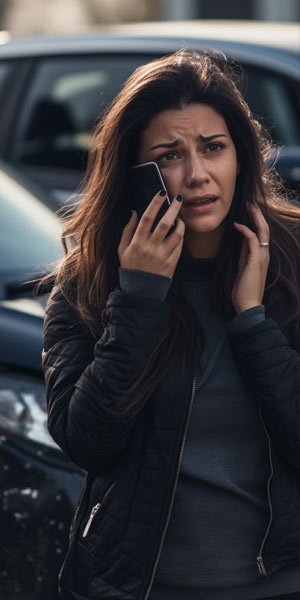 Adriana R. ★★★★★ Very helpful quick response thank you!Annie M. ★★★★★ I have nothing but good things to say about this team at Braff Law. They are very professional, caring and reliable attorneys. I never doubted their abilities through this difficult process and would recommend their firm to family and friends. Keep up the great work!Isaac F. ★★★★★ I saw some great reviews for Braff Injury Law Firm online and decided to hire them for my case. Thank you to Elan for his work.Arnold R. ★★★★★ Braff Injury Law Firm and Oliver were able to get me a fair settlement in my pedestrian accident case. Thank you for your help.Nela L. ★★★★★ You guys are a blessing in my life. Probable one of the best injury lawyers one can find. They have taken my case and made it "personal" for them which is for sure one of the reasons we have achieved our successful outcome. Thanks a lot guys.Linda B. ★★★★★ Thank you for the fantastic service and comfort you gave us during this unfortunate time. You always made our days more hopeful and brighter. We are thrilled with the result, and can't thank you enough. Appreciate the hard work!!Kyle T. ★★★★★ Braff Law goes the extra mile to help their clients. They treat you as a person instead of a paycheck. They fight for you and help you get the right care that you deserve. They are the best at what they do! 5 stars to the whole team at Braff.Harley L. ★★★★★ This is absolutely the best law firm around! There staff is outstanding and friendly. They will always go out of there way to take care of you and make sure you are happy. I highly recommend if in need of a result driven lawyer.Elliot J. ★★★★★ After I had my accident, I was very unaware what to do, what not to say to the insurance company, and how to proceed. One thing I learned is, never deal with the insurance company directly. If you want to get the maximum compensation for your injuries, call a personal injury attorney!! I'm very glad I called these guys over anyone else. They are experts at what they do!!!Harrison P. ★★★★★ In my opinion the most compassionate group of lawyers in California. Thank You for your help.
Where are our Car Accident Injury Law offices?
When faced with the repercussions of a car accident, having immediate access to seasoned legal representation makes all the difference. At Braff Injury Law, our team of car accident personal injury lawyers is passionately committed to defending the full rights of those injured on the road. With offices in Mission Viejo, Porterville, Rocklin and Union City, our widespread presence ensures that expert advice and support are always close at hand. Whenever you're seeking compensation or justice (or both), our conveniently located offices stand ready to guide you throughout every step of the legal process.
Car Accident Injury Claims Most Frequently Asked Questions
Have your car accident case reviewed for free
Schedule a Free Consultation with the California Personal Injury Lawyers at Braff Legal Group Today!
The right lawyers can have a big impact on how your injury case proceeds – as well as the amount of compensation you are ultimately able to recover. Lawyers should work hard to evaluate all aspects of your claim, determining the most appropriate method for recovering fair compensation. Braff's personal injury lawyers are here to represent you successfully and build the best case for your injury claim. For a complimentary, no-obligation consultation, call us anytime or fill out our Free Case Evaluation form on our website.