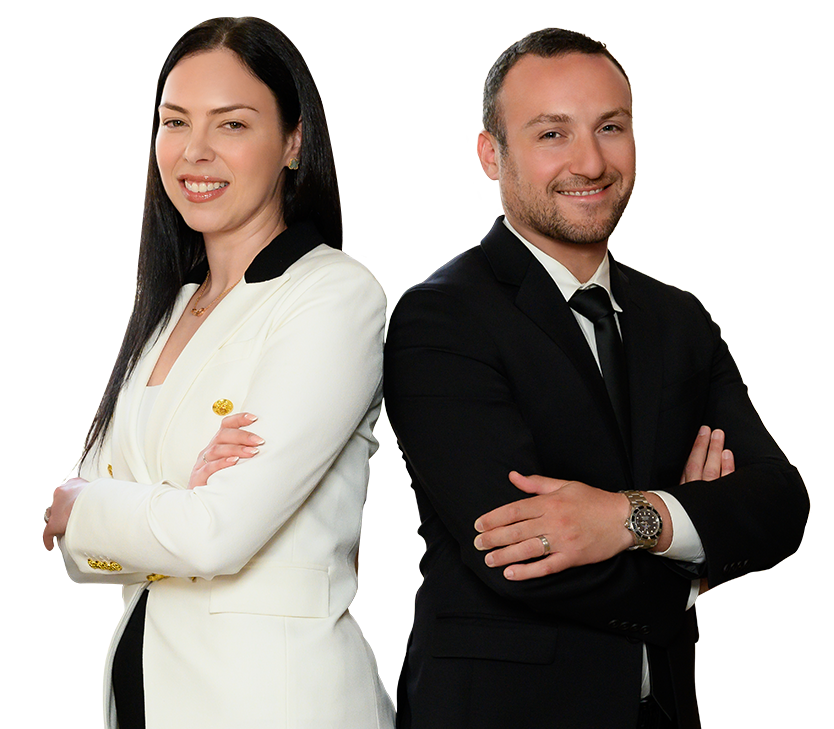 Representing people, not corporations.
California Personal Injury ATTORNEYS
At Braff Injury Law Firm, we champion the rights of those wrongfully injured, ensuring justice is served and voices are heard. With unwavering dedication and a proven track record, our team stands as your beacon of hope, relentlessly pursuing the rightful compensation our clients deserve.
Your Legal Partner in Personal Injury
Braff Personal Injury Law offers a commitment like no other: Our contingency fee structure ensures you pay only when we win. With our team available 24/7, you're never alone in your quest for justice. Our exemplary track record speaks volumes, cementing our reputation as your steadfast legal ally in these trying times.

Free Review of Your Injury Case at All Times
Braff Law Firm offers a free Injury Case Review, ensuring potential clients understand all their rights and options.
Our experienced attorneys evaluate your case's merits without any financial obligation, providing clarity and direction. Trust Braff Law to take the best first step with you, turning challenges into opportunities for justice.
Adriana R. ★★★★★ Very helpful quick response thank you!Annie M. ★★★★★ I have nothing but good things to say about this team at Braff Law. They are very professional, caring and reliable attorneys. I never doubted their abilities through this difficult process and would recommend their firm to family and friends. Keep up the great work!Isaac F. ★★★★★ I saw some great reviews for Braff Injury Law Firm online and decided to hire them for my case. Thank you to Elan for his work.Arnold R. ★★★★★ Braff Injury Law Firm and Oliver were able to get me a fair settlement in my pedestrian accident case. Thank you for your help.Nela L. ★★★★★ You guys are a blessing in my life. Probable one of the best injury lawyers one can find. They have taken my case and made it "personal" for them which is for sure one of the reasons we have achieved our successful outcome. Thanks a lot guys.Linda B. ★★★★★ Thank you for the fantastic service and comfort you gave us during this unfortunate time. You always made our days more hopeful and brighter. We are thrilled with the result, and can't thank you enough. Appreciate the hard work!!Kyle T. ★★★★★ Braff Law goes the extra mile to help their clients. They treat you as a person instead of a paycheck. They fight for you and help you get the right care that you deserve. They are the best at what they do! 5 stars to the whole team at Braff.Harley L. ★★★★★ This is absolutely the best law firm around! There staff is outstanding and friendly. They will always go out of there way to take care of you and make sure you are happy. I highly recommend if in need of a result driven lawyer.Elliot J. ★★★★★ After I had my accident, I was very unaware what to do, what not to say to the insurance company, and how to proceed. One thing I learned is, never deal with the insurance company directly. If you want to get the maximum compensation for your injuries, call a personal injury attorney!! I'm very glad I called these guys over anyone else. They are experts at what they do!!!Harrison P. ★★★★★ In my opinion the most compassionate group of lawyers in California. Thank You for your help.
Types of Personal Injury Cases We Cover
At Braff Injury Law Firm, we specialize in representing victims of many types of accidents, ensuring their rights are fully protected. Our expertise encompasses car and motorcycle accidents, ensuring motorist victims are rightfully compensated. We also handle pedestrian and bicycle accidents, skillfully championing those who travel on foot or by bike. Victims of slip and fall incidents and dog bite accidents also turn to us regularly, confident in our seasoned approach to achieving justice.
Do I need to pay upfront for your services?
No. Braff Injury Law proudly operates on a contingency fee basis. This means you don't pay any legal fees upfront. We receive payment only if we successfully secure a settlement or verdict on your behalf. This is our commitment to making sure you receive quality representation without the stress of immediate financial burden.
What if my accident seems minor; should I still contact a lawyer?
Yes. Even seemingly minor accidents can have long-term impacts on your health and well-being. It's essential to get a professional opinion. Our team will evaluate all the nuances of your case, ensuring you understand your rights and any potential compensation to which you may be entitled.
What can I expect during the free Injury Case Review?
During the free Injury Case Review, our experienced attorneys assess all the details of your incident. We'll provide insight into the potential validity of your claim, discuss the possible avenues for compensation, and answer any questions you may have. This initial consultation is commitment-free and designed to give you clarity about your situation.
Where Are Our Personal Injury Law Offices?
At Braff Injury Law Firm, our dedicated team of personal injury lawyers proudly serves clients from multiple strategic locations. Our offices are conveniently situated in Union City, Mission Viejo, Porterville and Rocklin. Every location is committed to upholding our firm's values and delivering unparalleled legal assistance, ensuring wherever you are across these cities, exceptional representation is within your reach.
WHAT TO EXPECT WHEN CHOOSING OUR INJURY ATTORNEYS: