Bicycle Accident Personal Injury Lawyers in California
Experiencing a bicycle accident is both physically and emotionally taxing. Amid the pain and confusion, it's essential to have a team on your side who truly understands your needs and the local terrain. As your trusted bicycle accident personal injury lawyers, serving Mission Viejo, Union City, Rocklin and Porterville, Braff Law stands ready to offer you more than just legal advice; we're here to offer genuine support and understanding. Our commitment is to ensure that you're equipped with the right information – devoid of complex jargon – to make the most informed decisions.

For any individual involved in a bicycle accident, this can be one of the most traumatic experiences from which they will ever suffer. Unfortunately, far too many people experience life-changing injuries (or even fatal results) when another person's reckless behavior is the cause of the accident.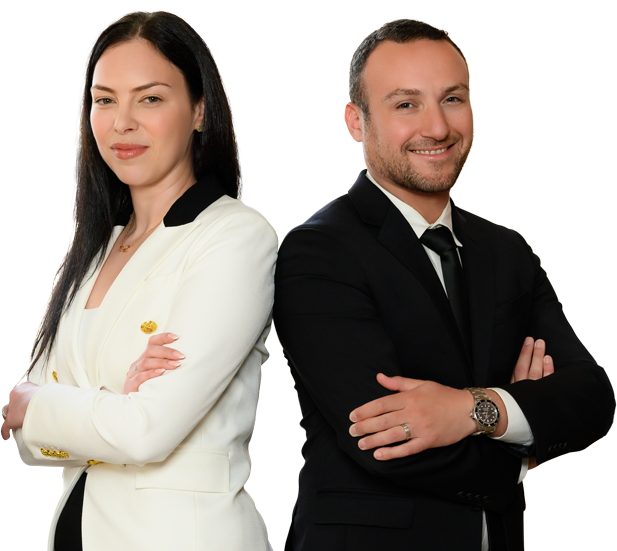 Bicycle Accidents Lawyers in Rocklin, Union City, Porterville and Mission Viejo
Bicycle accidents can be harrowing experiences, and the aftermath often leaves victims grappling with physical pain, medical bills and legal complexities. For those in Rocklin, with its bustling urban center and busy intersections, or Porterville, where scenic bike routes are a local favorite, the need for specialized legal representation is paramount. Enter our team of dedicated bicycle accident personal injury lawyers, who have successfully provided expert legal guidance to countless individuals across these cities for years.

Union City, with its interconnected neighborhoods, and Mission Viejo, boasting its picturesque cycling trails, are not immune from the challenges cyclists face daily. From distracted drivers to poorly maintained roads, the risks are ever present. Our lawyers, well-versed in the unique intricacies of each city's legal and geographical landscape, offer tailored strategies to ensure victims receive the proper justice and compensation they deserve.

Choosing the right legal representation is crucial. With our bicycle accident personal injury lawyers serving Rocklin, Porterville, Union City and Mission Viejo, victims are not simply getting a lawyer; they're gaining an ally who understands the local terrain, the community's pulse, and most importantly, their individual needs. At Braff, we're here to simplify the legal process for you, offering clarity and unwavering support every step of the way.
Free Bicycle Accident Consultation
Why Pursue the Other Driver's Insurance Company?
We bear all the expenses associated with investigating and building your case. If we recover a verdict or settlement on your behalf, we only charge a portion of your compensation. In other words, we get paid only if we recover compensation for you. Count on us to be with you when you need help most. We're available any time 24/7 for the purpose of discussing your injury lawsuit. You don't pay us anything until a settlement is made on your behalf. So call us now for a free consultation.
What can one do to strengthen their bicycle accident claim?
To bolster your claim, start by collecting evidence from the accident scene: photos, witness contacts, and any related documents. Next, seek immediate medical attention and keep detailed records of your treatments. Avoid discussing the accident on social media, and refrain from settling with insurance companies without consulting us first.
At Braff Law, we can't stress enough the importance of partnering with an experienced personal injury law firm. With our guidance, you'll be equipped to handle all the complexities of your case, optimizing your chances of a favorable outcome. Remember, we're available 24/7, so don't hesitate to call or fill out our online form for a free case discussion.
What if I wasn't wearing a helmet during the accident? Does that affect my claim?
California law doesn't mandate helmets for cyclists over 18. However, not wearing one can impact the claim, depending on the nature of your injuries. If your injuries would have been prevented (or reduced) by a helmet, this might reduce your compensation. But don't worry, our bicycle accident personal injury lawyers will work hard to ensure you receive a fair settlement. We're available 24/7 to discuss your case for free, so give us a call or fill out our online form.
Will each bicycle accident case be handled by a dedicated case manager?
Yes. At Braff Law, we believe every case is unique and requires personalized attention. That's why every client we represent gets paired with a dedicated case manager. We're not your typical personal injury law firm; we go the extra mile to ensure you're informed, comfortable, and confident in every step of the process. From your free initial consultation to the final resolution of your case, our team's always here for you. And remember, you can reach out anytime 24/7 to discuss your case for free. So if you've got questions, fill out our online form or give us a call – we're here to help.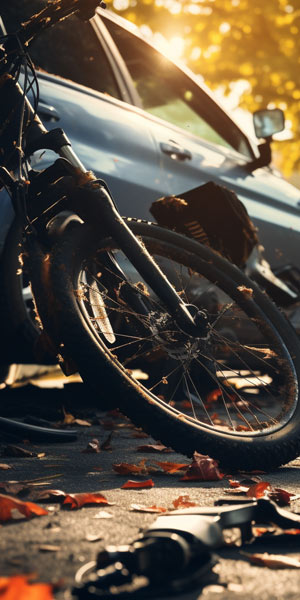 Adriana R. ★★★★★ Very helpful quick response thank you!Annie M. ★★★★★ I have nothing but good things to say about this team at Braff Law. They are very professional, caring and reliable attorneys. I never doubted their abilities through this difficult process and would recommend their firm to family and friends. Keep up the great work!Isaac F. ★★★★★ I saw some great reviews for Braff Injury Law Firm online and decided to hire them for my case. Thank you to Elan for his work.Arnold R. ★★★★★ Braff Injury Law Firm and Oliver were able to get me a fair settlement in my pedestrian accident case. Thank you for your help.Nela L. ★★★★★ You guys are a blessing in my life. Probable one of the best injury lawyers one can find. They have taken my case and made it "personal" for them which is for sure one of the reasons we have achieved our successful outcome. Thanks a lot guys.Linda B. ★★★★★ Thank you for the fantastic service and comfort you gave us during this unfortunate time. You always made our days more hopeful and brighter. We are thrilled with the result, and can't thank you enough. Appreciate the hard work!!Kyle T. ★★★★★ Braff Law goes the extra mile to help their clients. They treat you as a person instead of a paycheck. They fight for you and help you get the right care that you deserve. They are the best at what they do! 5 stars to the whole team at Braff.Harley L. ★★★★★ This is absolutely the best law firm around! There staff is outstanding and friendly. They will always go out of there way to take care of you and make sure you are happy. I highly recommend if in need of a result driven lawyer.Elliot J. ★★★★★ After I had my accident, I was very unaware what to do, what not to say to the insurance company, and how to proceed. One thing I learned is, never deal with the insurance company directly. If you want to get the maximum compensation for your injuries, call a personal injury attorney!! I'm very glad I called these guys over anyone else. They are experts at what they do!!!Harrison P. ★★★★★ In my opinion the most compassionate group of lawyers in California. Thank You for your help.
Where are our Personal Injury Law offices?
If you're in search of dedicated bicycle accident personal injury lawyers, you're in the right place. Spanning across California, our presence is strong with well-established offices in Porterville, Union City, Rocklin and Mission Viejo. Every one of these locations boasts a team of expert professionals dedicated to advocating for the rights of bicycle accident victims. Our broad reach across these areas ensures that no matter where you are, expert legal assistance is never far away. With a deep understanding of local legal landscapes, combined with our overarching expertise, each office stands as a beacon of hope lighting the path to justice for our clients.
Bicycle Injury Claims Most Frequently Asked Questions